Crayola® 40-Count Fine Line Washable Markers - Single Box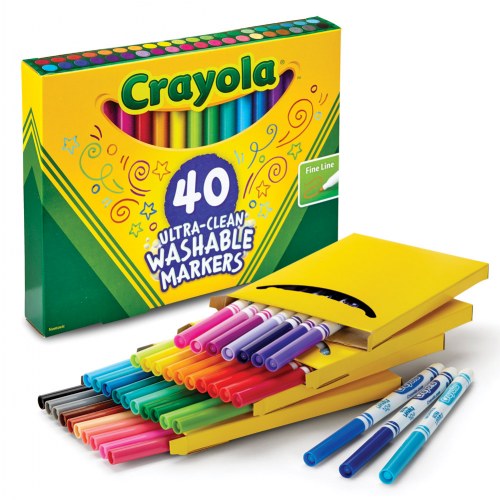 3 years & up. Take the limits off of creativity! These Ultra-Clean Fine Line markers by Crayola® make it easier to stay in between the lines and on the paper for kids. Outline a drawing and color hard-to-reach spots or use the smaller tip to write colorful letters!
Made in the USA from durable, non-toxic materials.
Includes:
40 Different color fine line markers that easily wash off of skin, most walls, paper, and most clothing (use water with no added chemicals)