Summer Showers Splash Tower Water Table™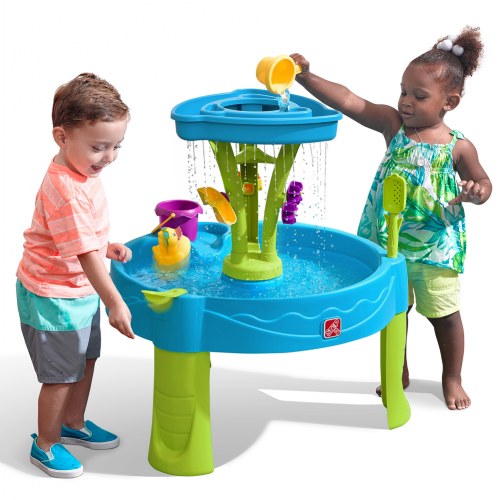 18 months & up. Make it rain with this interactive Splash Tower Water Table by Step 2.
Create rain showers by scooping up water from the pond base and dumping it into the tower tray. As the water filters down through the holes interchangeable maze pieces will spin and swivel with each drop.
Spacious water table allows for 360-degree water play. No leak drain plug makes clean up a breeze. Size: 22.5"H x 26"W x 26"D.
Included:
Interchangeable maze pieces that allow for new waterfall designs and fun STEM play
A cat tail scoop
Water Bucket
Rubber Duck and more