Bllox: Strategic Stacking Game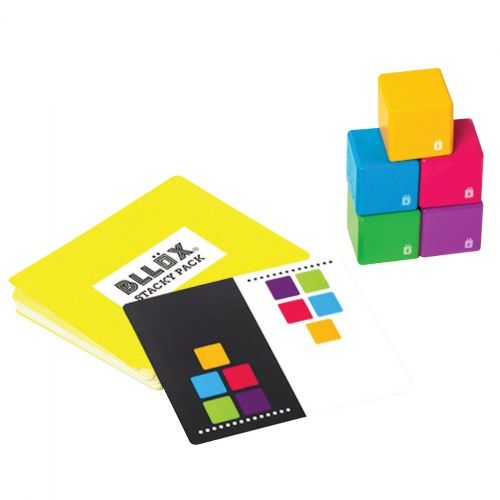 Warning: Choking Hazard - Small Parts. Not for children under 3 years.
6 years & up. Test your stacking skills with Bllox! This action-packed game features colorful blocks to strategically stack as fast as you can. Each player recieves five Flip over a card and race to build the stack of blocks that matches the pattern shown. Keep the fun going with the wacky pack of cards providing fun and creative ways to play such as stacking on a body part, stacking while on one foot, and much more. Bllox supports building and improving dexterity, fine and gross motor skills, and color recognition through building game play. For 2 to 4 players. Included: 20 FSC (environmentally friendly) Wood Blocks in five colors, 42 Combination Cards, and 36 Card Wacky Pack.