Warmies® Microwavable Plush 13" Golden Dog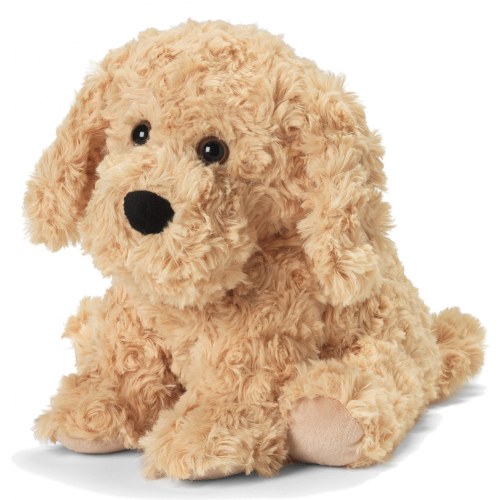 Birth & up. Stay warm and cozy with these cute and cuddly plush Warmies(R)! Simply warm them up in the microwave and you will have a warm, huggable friend in no time. Warmies(R) feature a gentle, relaxing lavender scent. Warm time: 60 seconds in a 1000W microwave. Heating instructions are on the sewn-in label and should be followed very carefully. Must only be used under careful adult supervision. Size: 13".
Surface wash only with a lightly damp cloth – DO NOT immerse in water, as this will harm filling material.