Bold Colors Tempera Cakes with Tray - Wet to Paint for Art Projects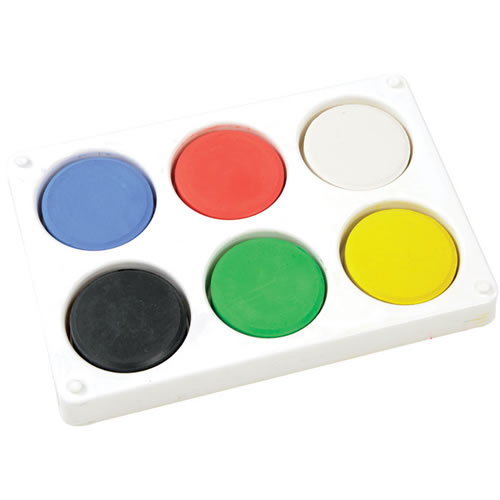 4 years & up. Tempera cakes in 6 bold colors complete with durable molded palette. Cakes measure 2.25" x .75".
Tempera Paint vs. Finger Paint: What's the Difference?→
Read our Insights and Inspirations article for more information about each type of paint and how they can best be used in the classroom.