Big City Building Blocks - 36 Pieces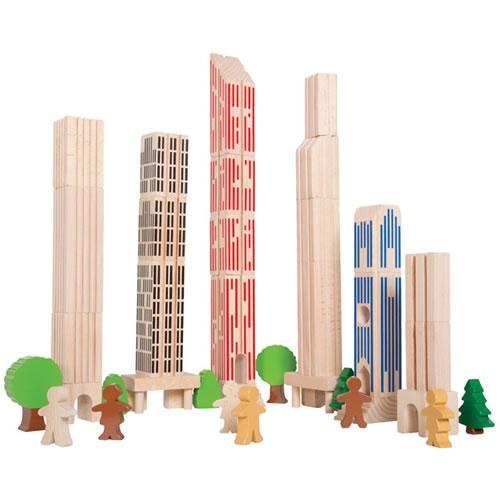 3 years & up. Create city life with natural finished hardwood blocks that stack to make high-rise buildings. Add trees, bushes and people to bring the city to life.
Includes:
24 Building Blocks
6 People Blocks

2 Shrub Blocks

4 Tree Blocks

Using Block Play to Promote STEM in the Classroom→
Read our Insights and Inspirations article to learn how block play can be used to promote science, technology, engineering, and mathematics in the classroom.