Art Exploration Kit for Toddlers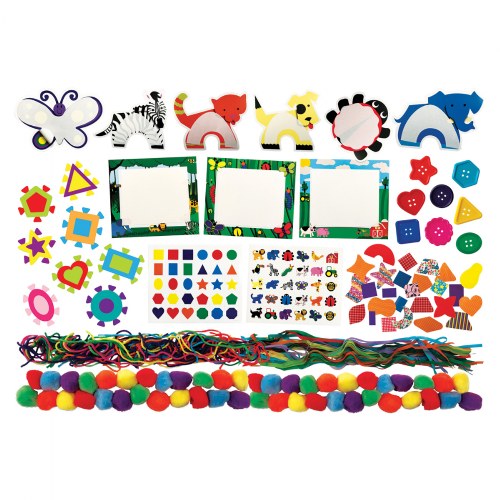 2 years & up. Art gives young children the opportunity to express their own creativity, problem solve and make choices. This art kit provides a variety of inviting materials that toddlers can use for making their own creations. Toddlers can choose from jumbo buttons and shapes, shredded tissue, yarn, big paper shapes, and themed stickers. Animal shapes and frames have sticky centers...no glue required!
*Note: Kit components may change occasionally due to availability. We will substitute developmentally appropriate items for the purpose for which they were intended.