Kaplan Numbers Bingo Learning Game - Factory Second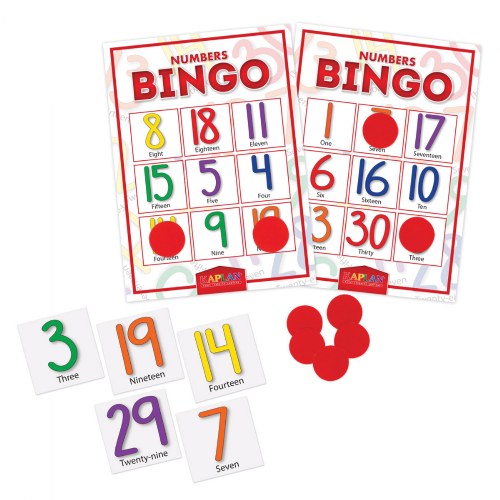 3 years & up. Combining learning with fun, this hands-on numbers bingo game reinforces early numeracy concepts, like number recognition. Children will become familiar with the numbers 1-30 with this fun game. Up to 20 players with 30 calling cards and tokens included. Ideal for use in both small and large group settings.
Product is a factory second and does not include a storage box.