Vibrant Color Storage Bins - Set of 20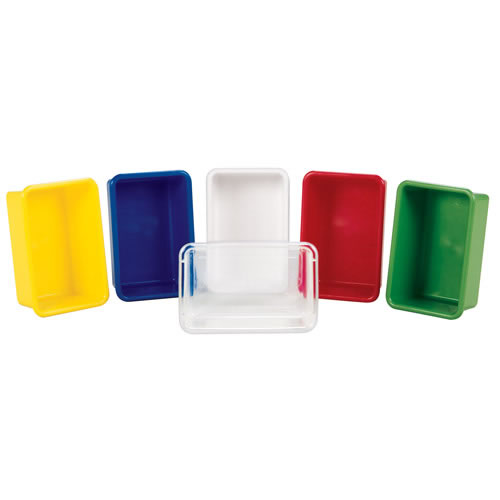 Set of 20 Storage Bins. Precision-molded storage trays constructed from quality polypropylene. Bins measure 5 1/4"H x 12 1/4"W x 8"D. Assorted set contains 4 each of yellow, blue, white, red, and green only (clear is sold separately).
Vibrant Color Storage Bin Lids can be purchased here.