Adult Face Mask with Clear Center - Set of 5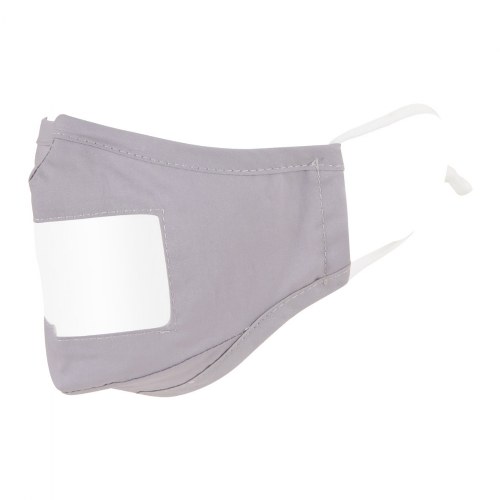 Adult 2-ply cotton face mask with clear center for improved communication and recognition of emotions. The cotton construction allows for a comfortable wear, and the clear fabric allows for easy communication. Also included in the construction of the mask is a bendable nose wire for the ultimate fit. Masks are machine washable, but need to air dry.
Please note, fogging may occur. To prevent mask fogging please apply a defogger, like those for swimming and ski goggles, or apply household shaving cream to the mask and wipe clean. Measures approximately 7.5"W x 6"H.