Durable Everyday Safety Vehicles - Set of 10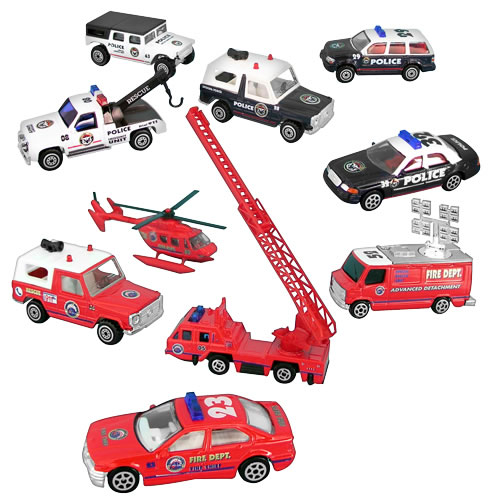 4 years & up. This highly detailed set of diecast safety vehicles will inspire community awareness and are perfectly sized for little hands to hold. 3 inches long. Set of 10.
How to Set Up Your Preschool Block Learning Center→
Discover tips and resources for setting up your preschool block learning center with this Insights and Inspirations article.