Basic Color and Word Wooden Puzzles - Set of 8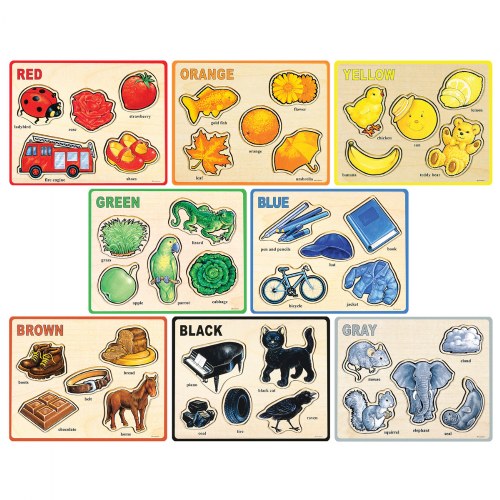 3 years & up. These puzzles help children recognize basic colors and words. Wooden inlay puzzles have rounded corners, with easy to grip, lift-out pieces. Identifying words are printed next to each object. Each puzzle is .375" thick and measures 8.5" x 6.75".
Selecting Puzzles for Your Classroom→
Learn which factors you should consider when choosing puzzles for your classroom with this Insights and Inspirations article.