Solar System Floor Puzzle for Learning About the Planets, Moons, Stars, and The Sun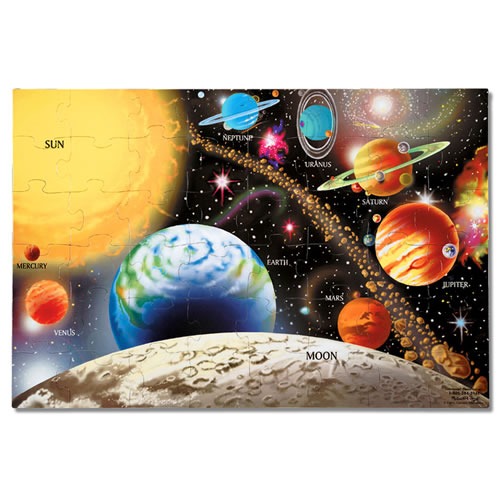 3 years & up. Large 24" x 36" puzzle with 48 jumbo pieces.
Selecting Puzzles for Your Classroom→
Learn which factors you should consider when choosing puzzles for your classroom with this Insights and Inspirations article.