Plush Bigmouth Animal Hand Puppets for Dramatic Play - Set of 8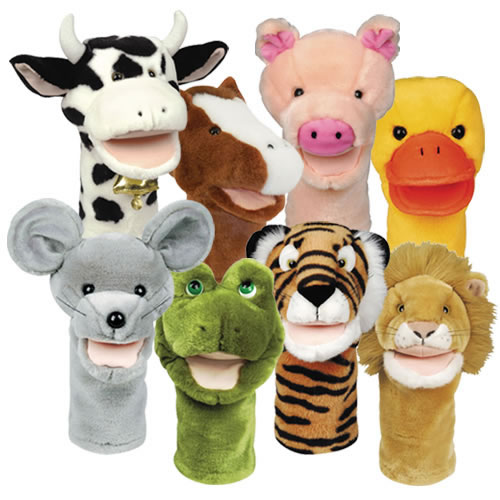 12 months & up. These large, 12 inch puppets have realistic features and moveable mouths for interactive play. Surface washable. Set includes: cow, horse, pig, duck, mouse, frog, tiger, and lion puppets.
How to Set Up Your Preschool Dramatic Play Learning Center→
Be sure to read our Insights and Inspirations article for tips on setting up your preschool dramatic play learning center.