Families Around the World Puzzles - Set of 7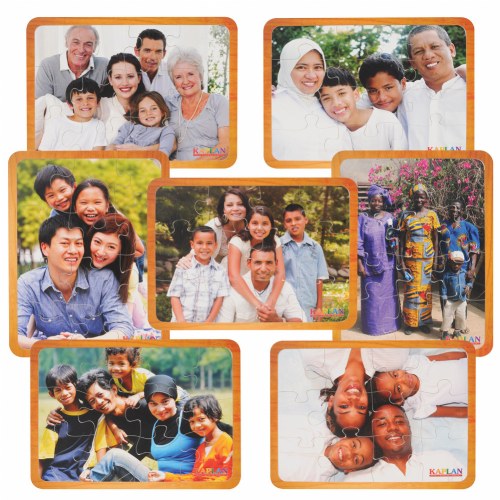 3 - 6 years. Learn about families from different parts of the world with this set of 7 photo puzzles. Pictures are printed under each puzzle piece for ease in matching. Each 9" x 12" puzzle has 12 pieces.
Selecting Puzzles for Your Classroom→
Read our Insights and Inspirations article for more information about the factors you should consider when choosing puzzles for your classroom.