Colorful Hand-Painted Playful Chunky Puzzles - Set of 5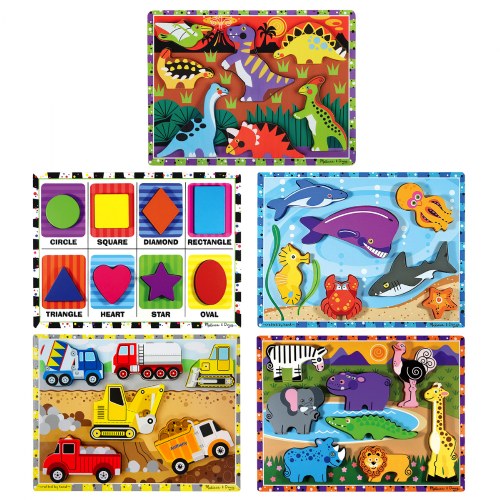 2 years & up. These hand painted, playfully styled puzzles are like nothing you've seen before! The thick, chunky wooden puzzle pieces fit neatly into their spots on the colorful board and also stand up for additional pretend play. Full color pictures beneath each piece. Individual puzzles may vary.
Selecting Puzzles for Your Classroom→
Read our Insights and Inspirations article for more information about the factors you should consider when choosing puzzles for your classroom.