Large Rhythm Scarves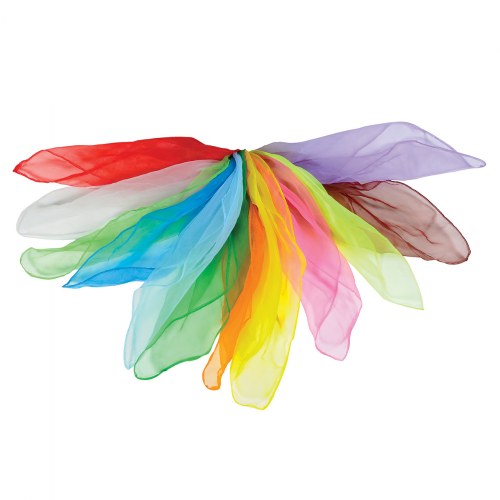 3 years & up. These lightweight 27" hemmed scarves float through the air like a butterfly. Add music or use for creative expression. 12 scarves in a rainbow of colors.
How to Set Up Your Preschool Music and Movement Learning Center→
Discover tips and resources for setting up your preschool music and movement learning center with this Insights and Inspirations article.