Easy to Grip Bright Colored Chubby Brushes for Painting Projects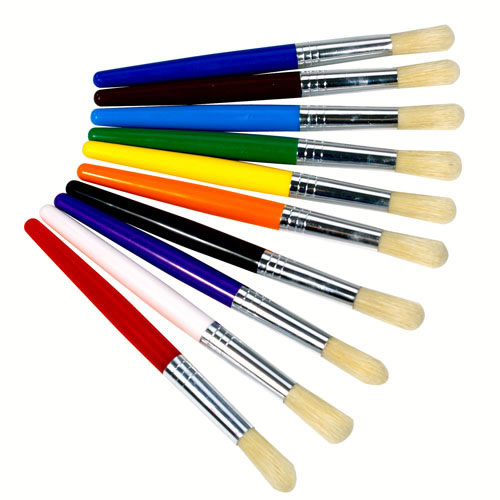 Great for inspiring little artists! Natural white boar bristle brushes with chubby plastic handles and a nickel-plated band. Measure 7 1/2"L x 5/8" diameter.
Selecting Paint Brushes for Your Classroom→
Be sure to read our Insights and Inspirations article for a list of questions to consider as you choose paint brushes for your classroom or center.