Kaplan Kolors 16 oz. Non Toxic Finger Paints in Basic Colors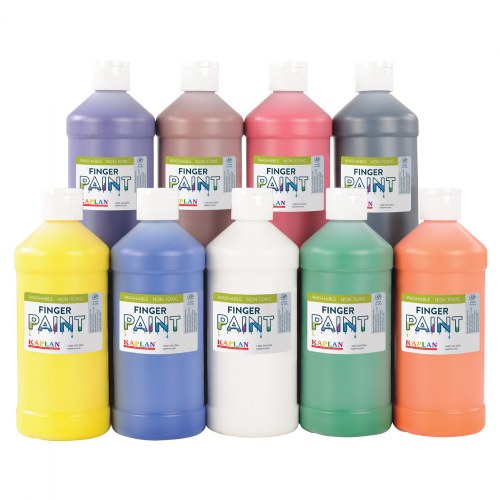 These heavy-bodied, vivid finger paints are rich, creamy, and water-soluble making clean-up a breeze! CP (non-toxic). Made in the USA.
Tempera Paint vs. Finger Paint: What's the Difference?→
Read our Insights and Inspirations article for more information about each type of paint and how they can best be used in the classroom.