A to Z Mysteries Book Set A through I - Set of 9 Paperback Books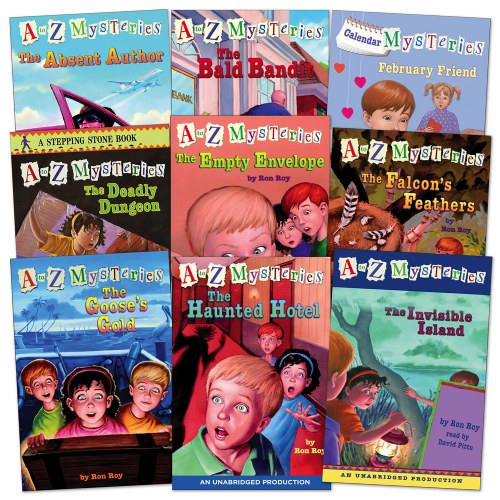 Grades 2 - 4. Reading Levels: N-O. Besides solving crimes and capers in their hometown of Green Lawn, Connecticut, Dink, Josh, and Ruth Rose also go to exciting places like a deadly dungeon, and an invisible island. From A to I, students will enjoy unraveling these mysteries along with this terrific trio! 9 books.
Titles include:
The Absent Author
The Bald Bandit
February Friend
The Deadly Dungeon
The Empty Envelope
The Falcon's Feathers
The Goose's Gold
The Haunted Hotel
The Invisible Island
Please note: Not all letters of the alphabet are represented in this book set, we may substitute a book if a title becomes unavailable.