Kaplan Healthy Foods Bingo Learning Game - Factory Second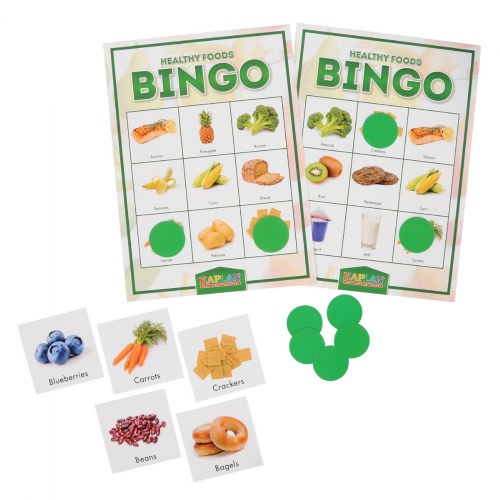 3 years & up. Reinforce basic concepts and make learning fun with bingo! Create healthy habits and make learning about foods fun with this bingo game using real images of healthy foods and nutrition. Includes images of fruits, vegetables, sweets, drinks, and carbs. Up to 20 players can play with 30 calling cards and tokens included. Ideal for use in both small and large group settings.
Product is a factory second and does not include a storage box.