Spiralin' Seas Waterpark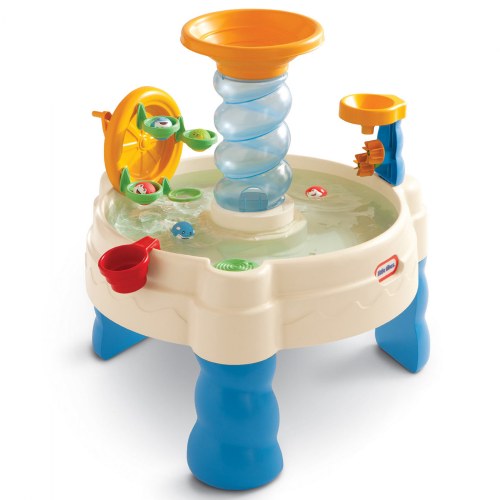 2 years & up. This water activity table will provide children with fun while encouraging development of early motor skills. Features a lazy river, ball drop, Ferris wheel, twin water wheels and includes six accessories. Assembly required. Measures 29"L x 29"W x 31.5" H. Made in the USA.
Features:
Toddlers develop "put and take" and early motor skills with this engaging water table
Kids can drop balls down the spiral tube, watching them go around and round and into the lazy river
Turn the Ferris wheel to scoop up and drop off balls
Fill the cup and pour into the funnel to power twin water wheels
Turn the spinner that powers the "lazy river"
Character balls can also be used as squirt balls
Holds 7 gallons of water
Choosing a Sand and Water Table→
Read this Insights and Inspirations article for a list of questions you should consider when choosing a sand and water table.