ABC Puzzles with 5 Pieces - Set of 26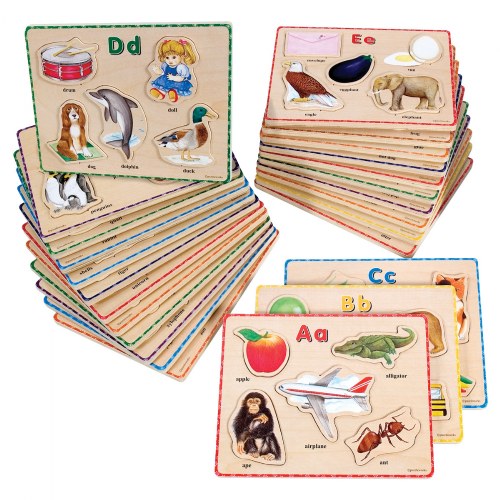 3 years & up. Simple picture matching paired with letter and word recognition promotes early reading skills and enhances a print-rich environment. Vowels are printed in red for easy identification. Includes a puzzle for each letter of the alphabet. Each puzzle measures 8.5" x 6.75".
Selecting Puzzles for Your Classroom→
Read our Insights and Inspirations article for more information about the factors you should consider when choosing puzzles for your classroom.