Floor Puppet Theater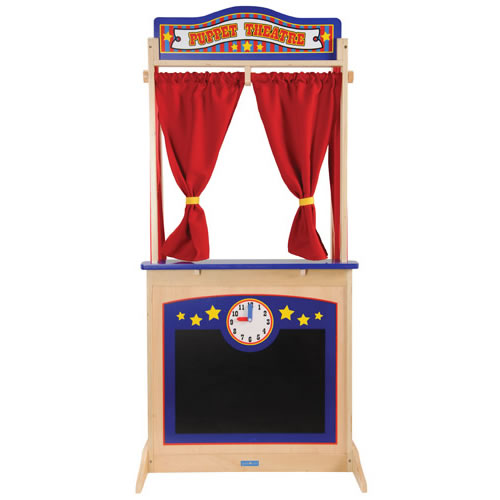 3 years & up. A must-have for developing children's imagination and creativity. Interchangeable marquis signs turn this floor puppet theater into a store, market, or whatever children prefer by using the chalkboard sign. Below the ledge a clock with moveable hands and a chalkboard front help announce the start of the show. Curtains can be held back with hook and loop ties for an open counter appearance. Sturdy, non-tip base and durable, wooden frame. Adult assembly required.
How to Set Up Your Preschool Dramatic Play Learning Center→
Be sure to read our Insights and Inspirations article for tips on setting up your preschool dramatic play learning center.