Warmies Therapeutic Neck Wrap - Sheep 20" Long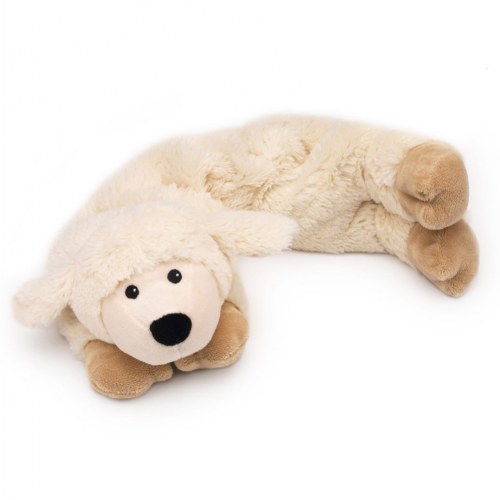 Birth & up. A plush and a gently scented soother, this Warmies Frog Neck Wrap is the perfect buddy to hang around with your child. Warm it up in the microwave, drape it around your child's neck, and enjoy the relaxing scent of lavender as they play, nap, or sleep. Filled with specially treated grains and dried lavender flower. Warming time: 90 seconds in a 1000W microwave. Heating instructions are on the sewn-in label and should be followed very carefully. Must only be used under careful adult supervision. Wrap can also be used as a cold pack by placing in a plastic bag and placing in the freezer. Size: 20"L.
Surface wash only with a lightly damp cloth – DO NOT immerse in water, as this will harm filling material.