Wooden Baskets - Set of 4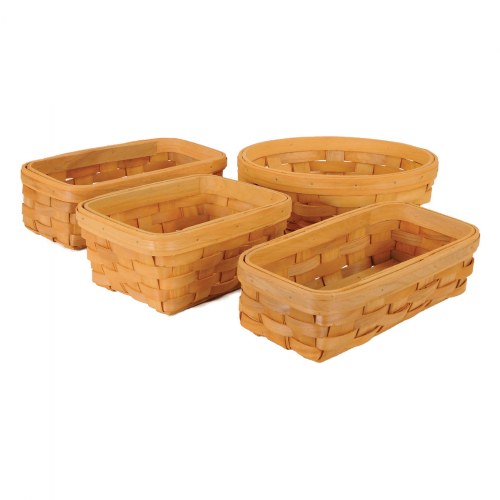 Four brown woven baskets are perfect to store manipulatives in and add a home feel to your classroom. The set consists of 2 round baskets that measure 3"H x 7"D and 4"H x 10"D, and 2 rectangle baskets that measure 3"H x 11"L x 5"W and 3"H x 8"L x 6"W. Contents not included.
Decorating Classrooms with Natural Colors→
Learn how you can use natural colors to create a calming environment for the children in your care with this Insights and Inspirations article.