Therapy Play Sand - White 25 Pound Bag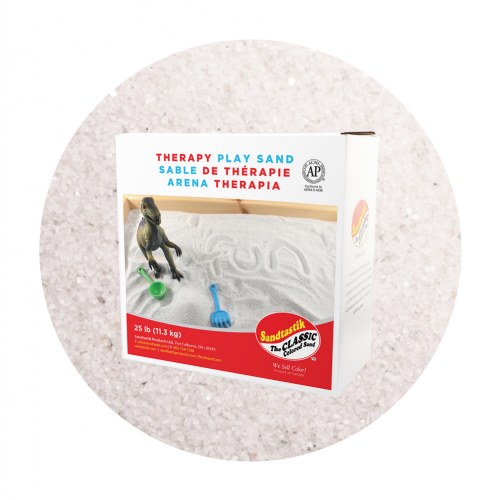 4 years & up. Take tactile stimulation to the next level with the cleanest sand in the world!
This Therapy Play Sand allows kids to do all of the crazy fun sand activities they love without getting dust and other particles in their eyes, mouth, or anywhere else. Sand has a natural sparkle to captivate the eye and molds easily when wet. Great for indoor discovery table play. Made from Feldspar rock. Gluten and nut free.
Included:
25 Pound bag of White Therapy Play Sand