Non-Spill Paint Pots & Brushes Set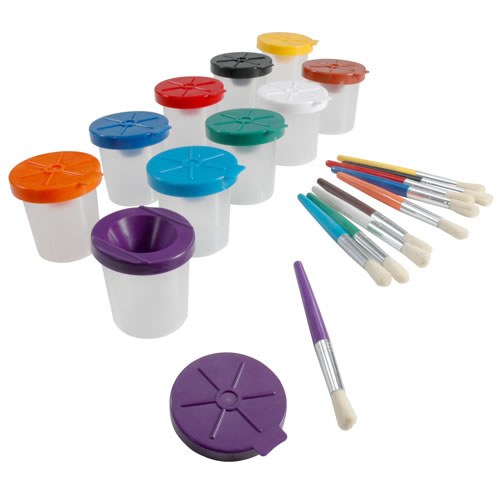 Ten 3 1/2" non-spill pots have inner safety lid, brush rest, and colored caps with matching color brush handles. Cap colors include red, green, black, white, yellow, dark blue, orange, purple, brown, and light blue. Paint not included.
How to Set Up Your Preschool Art Learning Center→
Read our Insights and Inspirations article for a list of five steps you need to take when setting up a preschool art learning center.