Learning Community Signs and Traffic Safety Self Correcting Puzzle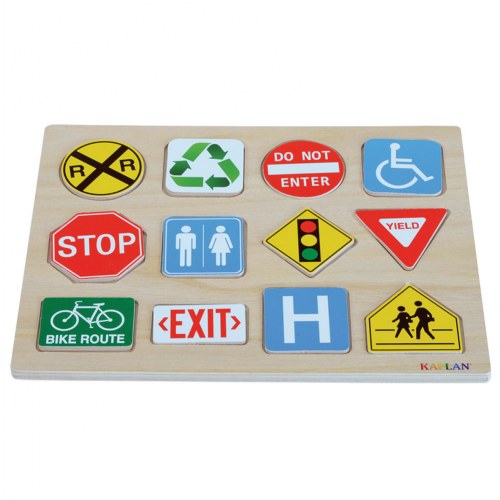 3 years & up. Learn about traffic and safety signs in your community or city. Each piece is raised for easy access.
Selecting Puzzles for Your Classroom→
Read our Insights and Inspirations article for more information about the factors you should consider when choosing puzzles for your classroom.