Shapes - Las Formas - Spanish Floor Puzzle - 24 Pieces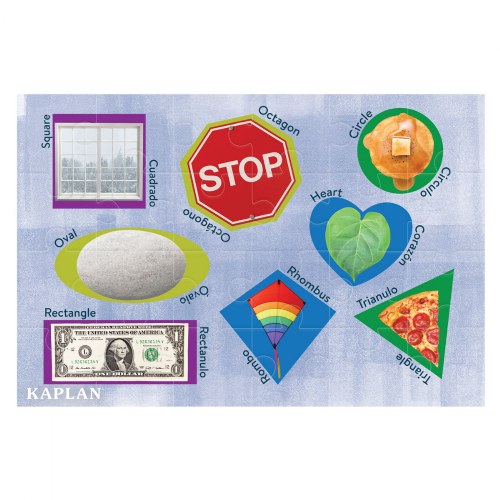 3 years & up. Learn the Spanish name for common shapes. Shapes are represented with actual photographs of familiar objects and labeled in Spanish. This 24-piece puzzle is made of extra-thick, durable cardboard with wipe-clean surface. Floor Puzzle measures 24" x 36".
For a complete list of floor puzzles, click here.