Step A Logs For Children - Exercise and Build Coordination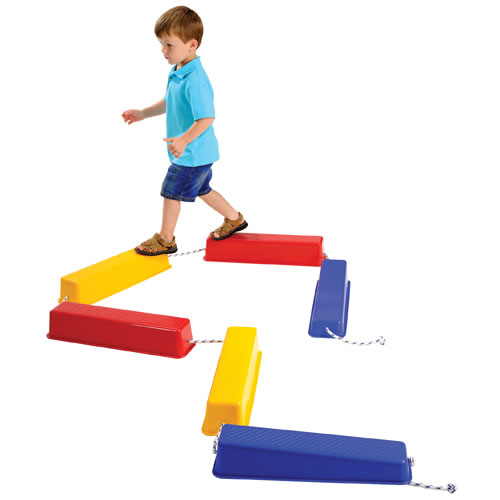 3 years & up. Watch balance skills improve after a few trips around the Step-A-Logs! Begin by organizing logs in a straight line then move on to curves and more challenging log placement. Logs feature raised dots for safety and tactile stimulation. Logs extend over 15 feet and can be moved from straight to curved position, increasing the challenge. This game allows for physical activity as well as improving the sense of balance.
Read our Insights and Inspirations article for tips on preventing and reducing childhood obesity and a list of free resources.