Musical Scarves & Physical Activity CD with 12 Colorful Scarves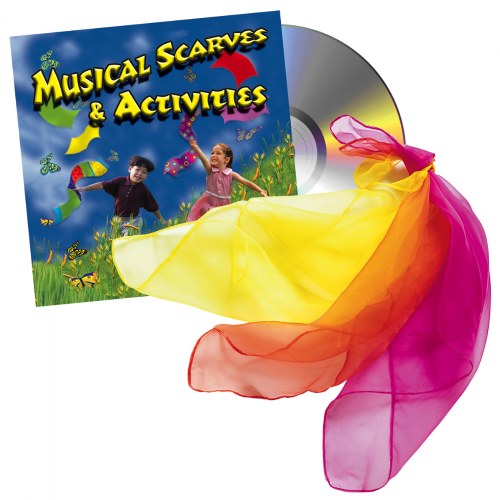 3 years & up. Twelve colorful scarves with musical CD encourage creative expression, imaginative play and team work. Also addresses tactile, auditory, visual and kinesthetic skills. Includes individual and group activities.
How to Set Up Your Preschool Music and Movement Learning Center→
Read our Insights and Inspirations article for more information about the steps you should take when setting up your preschool music and movement learning center.