8 Note Hand Bell Set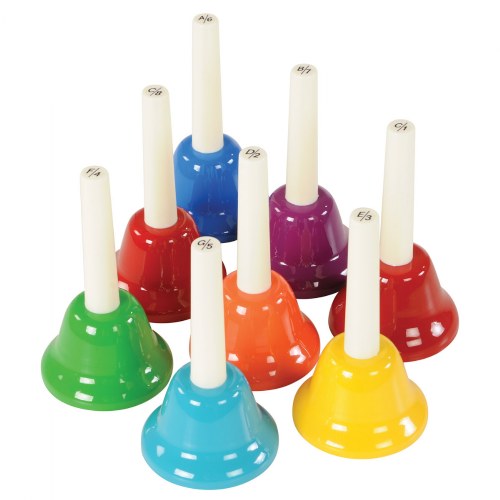 Warning: Choking Hazard - This toy is or contains a marble, small ball and/or small parts. Not for children under 3 years.

3 years & up. Introduce tonality and the one-octave scale with these colorful hand bells. Promote cooperation by having each child play one bell, creating their own melody.
How to Set Up Your Preschool Music and Movement Learning Center→
Read our Insights and Inspirations article for more information about the steps you should take when setting up your preschool music and movement learning center.