Floor-Tom Drum 10" - Great First Instrument for Music and Rhythm Learning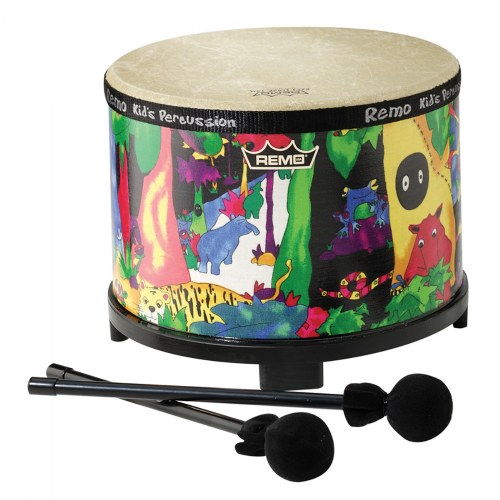 3 years & up. Compact size is just right for individual drummers as well as imaginative team players. A tom drum is a cylindrical drum with no snares. This drum features an acousticon shell, a pretuned Skyndeep drumhead and a vibrant finish. Can be played with hands, mallets or sticks Measures 10"W x 7.5"H.
How to Set Up Your Preschool Music and Movement Learning Center→
Read our Insights and Inspirations article for more information about the steps you should take when setting up your preschool music and movement learning center.