Aquarium Flotex® Hygenic Rug - 5' x 3'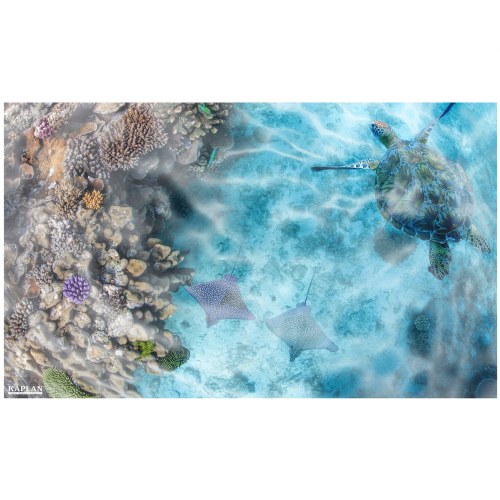 Be mesmerized in the oceanic depths of a coral reef with two spotted eagle rays and a sea turtle gracefully swimming by. Look for the smaller fish swimming by. What else do you see?
This tranquil rug feels and acts like carpet, but easily cleans like a hard surface. Flexible with excellent design definition, this rug will look beautiful in the classroom. Measures 5' x 3'.
Features include:
Hygienic and easy to clean
Durable, does not show wear patterns
Waterproof and fast drying
Absorbs sound and captures allergens
Non-slip
"Teachers were very excited about them — especially the easy-to-clean information. They thought they were soft enough for the younger children and not a tripping hazard. The "height" is lower than the regular carpets they have in the room, so teachers felt it was even safer."

— Clemmons Learning Center

FLOTEX® Sheet Construction