Wood Stackers: River Stones - Set of 20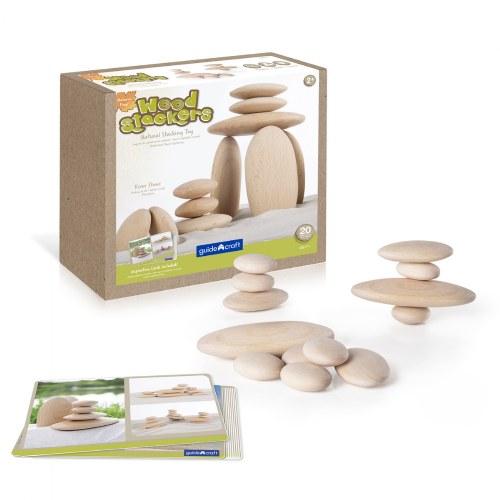 2 years & up. Bring the instinctive wonder that children have for nature into the classroom with an organic, wooden building blocks set. The Wood Stackers River Stones invite children to build and stack using blocks inspired by the natural, polished shapes of river rocks. The rounded, wooden stones are sanded smooth to highlight the beautiful gradient of the wood pieces. Different sizes help children understand weight, gravity and patterns. Inspiration cards encourage children to build creatively using the natural blocks to create familiar objects. Set of 20.
Features:
Build with the organic shapes of Wood Stackers River Stones
Each block is sanded smooth to reveal the beautiful wood gradient
Perfect for stacking and building using natural pieces
Includes 20 River Stones in various sizes
Wipe blocks clean, do not bleach.