Sand Blocks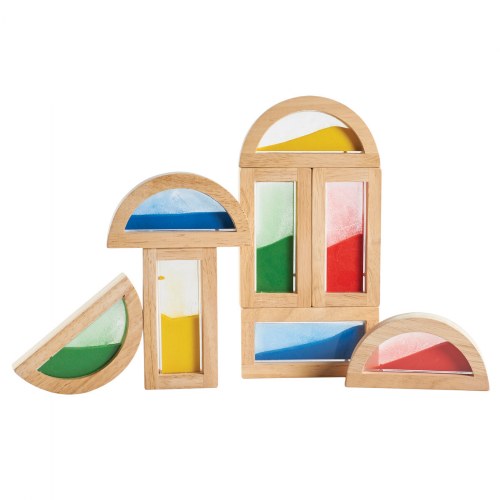 2 years & up. These wood framed blocks add a new look to block play. Each set includes four square and four half circle blocks (5"L) with sand filled centers. Set of 8.
How to Set Up Your Preschool Block Learning Center→
Read our Insights and Inspirations article for more information about the steps you should take when setting up your preschool block learning center.