Explore Your World: Indian Culture Books - Set of 4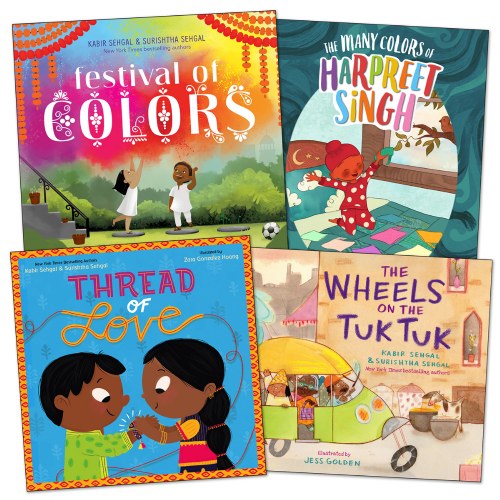 4 years & up. Immerse children in Indian cultural traditions and experiences with this bright and inclusive book set-Explore Your World: Indian Culture Books. Children will love riding through a bustling city on a tuk tuk taxi, making a rakhi bracelet with their siblings, learning to embrace themselves for who they are, and celebrating Holi, the vibrant festival of colors, as they're transported to India through the beautiful illustrations, engaging characters, and diverse stories found in these books. Perfect for making lessons and storytime culturally relevant, these books can be used to start important discussions with your children on what daily life and traditions are like in other countries around the world and how everyone's culture and experiences makes them unique and special in their own way! Set of 4. Hardback.
*Note: Components may change occasionally due to availability. We will only substitute components with developmentally appropriate items that serve the same purpose.