Very First Magnet Kit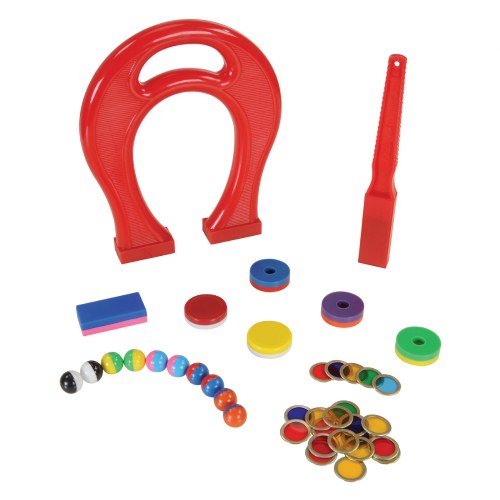 Warning: Choking Hazard - This toy is or contains a marble, small ball and/or small parts. Not for children under 3 years.

4 years & up. Your little scientist will cling to the Very First Magnetic Kit! Explore the power of magnetism by comparing magnetic versus non-magnetic objects. Play magnet games and discover if a magnetic force can travel through water, cardboard, or sides of a glass jar. The possibilities are endless!
Included:
Magnetic wand and Giant horseshoe magnet
2 Plastic-encased block magnet and 3 Ceramic ring magnets
20 Metal-rimmed counting chips and 10 Magnet marbles
Activity booklet